BALANCE-PARCOURS
back to fitness equipment overview
Fitness in nature with the balance-Parcours
The balance parcours has great appeal and is the classic for playful training of balance and reaction skills.
Passing the three balancing segments of varying difficulty is great fun and attracts not only children but also adults. Everyone wants to give it a try.
Instructions for use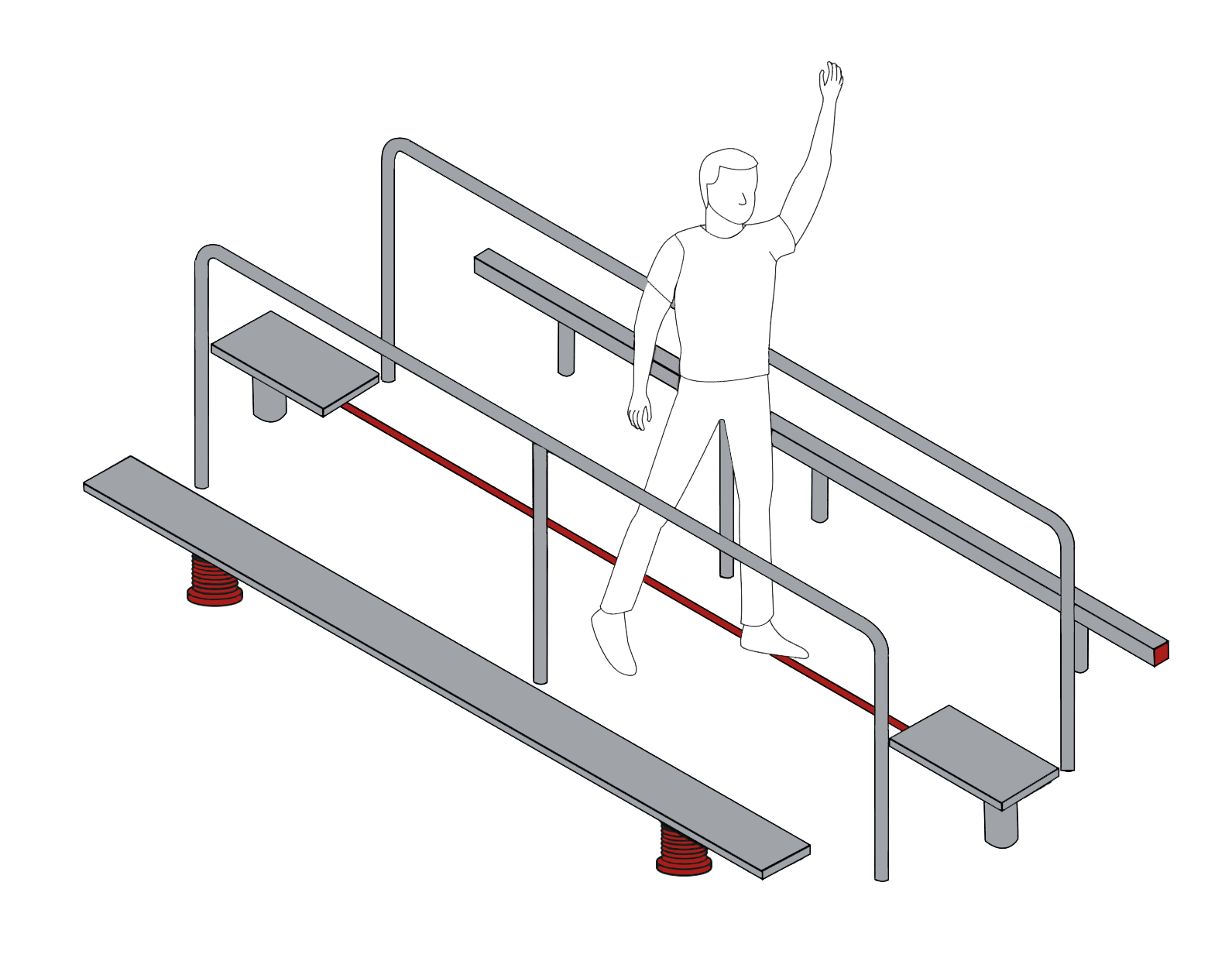 The balance course is made up of three different sets of balancing equipment with different difficulty levels, each 4 m long.
Moving Beam
A stainless steel beam mounted on a frame that enables movements from side to side.
The moving beam requires high levels of concentration and body tension in order to maintain balance over the whole distance.
Slack Rope
A one-strand rope set at a height of 30 cm between two stainless steel posts. Like the slackline, the slack rope trains the sensorimotor system, but provides the possibility of training in other positions.
There are a range of positions that can be adopted with the slack rope that improve balance in a number of ways. The slack rope enables you to train the sensorimotor system at your own personal performance limits.
Fixed Beam
Balancing along the stainless steel fixed beam is more easy than walking along the balancing beam or the slack rope.
Walk along the fixed beam, moving beam or the slackline as desired to improve your balance. Support yourself on the handrail if required.
Change direction.
Alternative: try to keep your balance while moving forwards, backwards or sideways.
Main Functions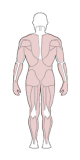 The balance course improves:
It also enhances:
…and last but not least it brings fun!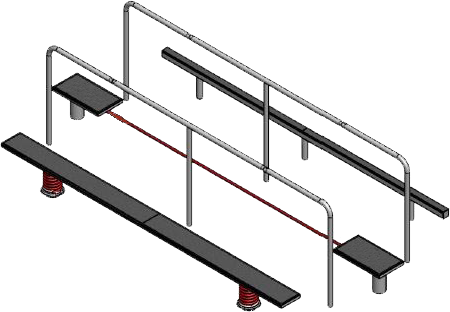 Product Information
| | |
| --- | --- |
| Model No. | JS-0258D |
| Maximum number of users | 3 |
| Maximum user weight | 120 kg per Person |
| User group | Body height greater than 140 cm (EN 16630) |
| Material | Stainless Steel and Plastic components (ABS) |
| Colour | Plastic components "Ruby red" (RAL 3003) – plastic components can also be supplied in any other RAL colours |
| Certification | Tested and certified according to EN 16630 |
| Equipment dimensions (LxW) | 4650 mm x 2381 mm |
| Height above ground surface | 1254 mm |
| Free height of fall | 353 mm (Height of balancing equipment) |
| Movement space (LxWxH) | 7650 mm x 5381 mm x 2553 mm |
Similar Equipment
In addition to the Balanceparcours there are also other equipment models with Balance as the Main Function
e.g. the playfit® Slackline or the playfit® Balance Trainer models.

Additional Equipment
If you require a set of outdoor-fitness equipment combined in such a way to allow a coordinated exercising schedule please do not hesitate to contact us.
We will be most happy to recommend an optimal combination based on recommended fitness-training schedules and sports science while taking into consideration any specific customer requirements.