PLAYFIT®: A WIDE RANGE OF DEVICES FOR DIFFERENT USER GROUPS
The user is a fundamental part of our philosophy at playfit®. It is paramount to us that all people can use our exercise equipment, whether young or old, from the novice to the athlete as well as members of the community with physical or mental impairments. The playfit® devices can be individually combined to allow for an adaptive training for every type of user.
PLAYFIT® – EXERCISES FOR EVERYONE



The attractive equipment is made of stainless steel and installed outdoors. Possible applications for playfit® equipment practically unlimited because it is (amongst other factors):
All-weather equipment, easy to use and uncomplicated.
For people of all ages, irrespective of individual sporting-ambitions and physical abilities.
Can be used in most types of clothing.
PLAYFIT® EXERCISES AND TRAININGS CONCEPT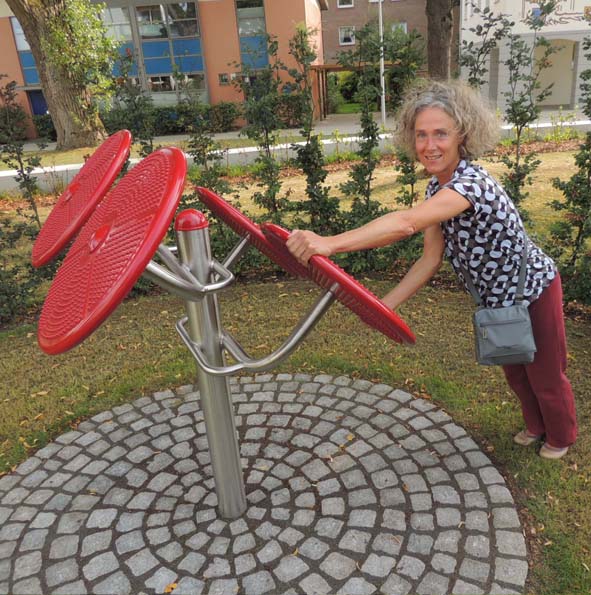 Regular training can help to improve stamina, strength, agility, co-ordination and strengthen individual psychosocial and health resources.
The playfit® range of equipment addresses important aspects of physical-mobility: co-ordination, strength, endurance, flexibility/stretching, relaxation of the muscles, massage and even stimulation of the senses.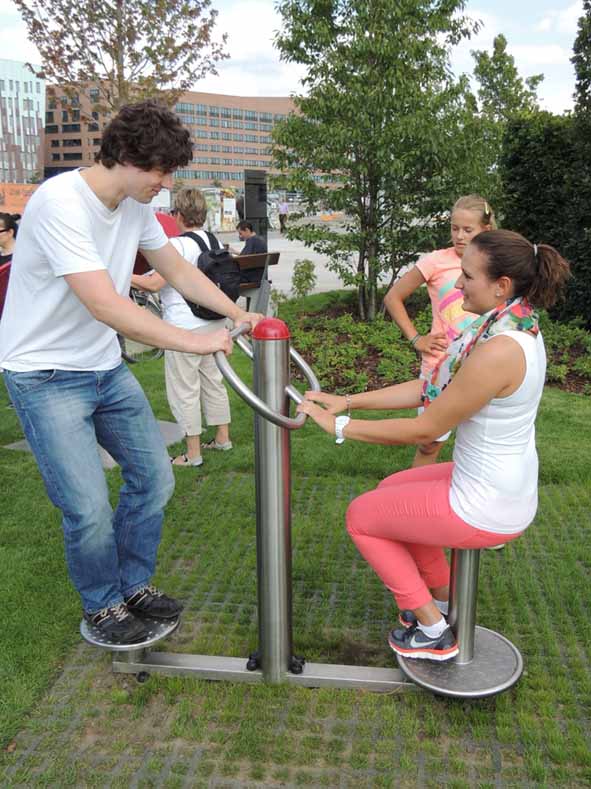 This wide spectrum of training possibilities allows a great deal of flexibility for planning the installation of playfit® outdoor-gyms depending on types of location or intended user-groups:
for some users they provide an opportunity for doing work-outs and for others merely a relaxed way to exercise and a venue for social interaction.
View more at fitness parks.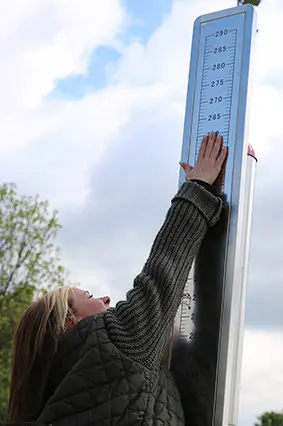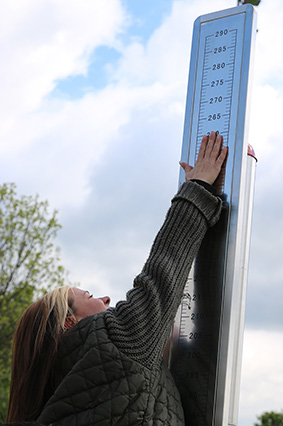 For a more rigorous and strength-orientated type of training, playfit® recently introduced a specially developed coaching programme.
Nonetheless, it is of course possible to use individual devices at leisure and with training variations without the need for specific instruction under the supervision of a qualified trainer.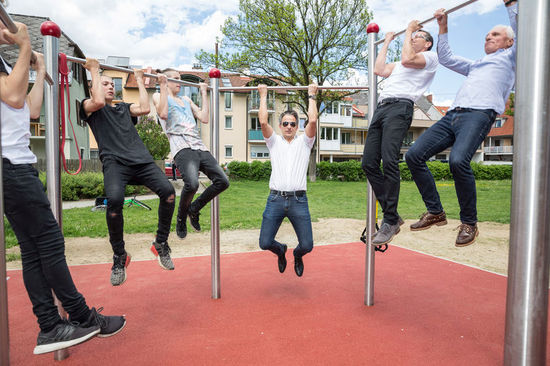 Various case-studies have shown there is encouraging scientific evidence supporting the idea that regular training with playfit® equipment even for as short a period as 3 months can lead to an improvement in physical abilities such as leg-power, walking-speed, balance and, in addition, help improve the perceived feeling of well-being.
Read more at playfit® studies.
PLAYFIT® FITNESS PARKS
playfit® exercise equipment is universally deployable.
A playfit® fitness-park is an open-air exercise area and a place for intergenerational communication. Whether alone or in small groups, under supervision or individually – a broad user base with different training ambitions and abilities is catered for. Read more at playfit® fitness parks.
SIGNAGE
As part of the exercise and trainings concept, playfit® can supply customized signage:
Signboard
In Germany, the applicable norm for permanently installed outdoor-fitness-equipment DIN EN 16630:2015 ("Standortgebundene Fitnessgeräte im Außenbereich") also requires that the starting points of such outdoor-gyms or fitness-parks must include a signboard providing general information for the user.
We can supply signboards with additional information as may be required and including details such as the names of donors, the municipal coat of arms and customized colour-schemes.
Instructional Signposts for each playfit® Model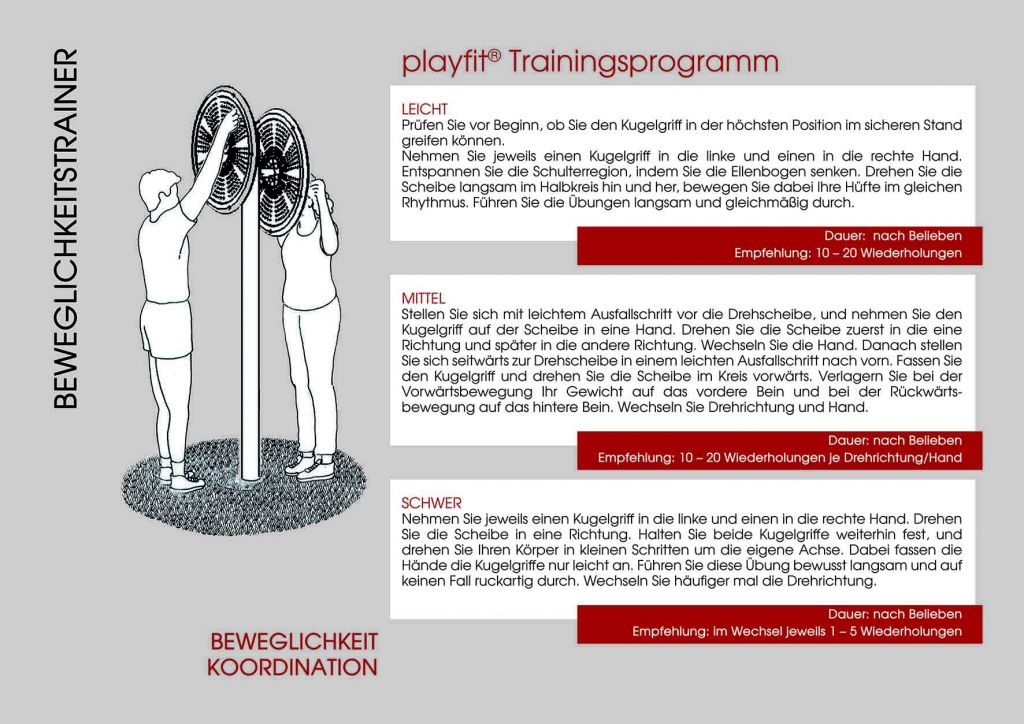 Clear, easy-to-understand exercise instructions at three different performance levels (easy – medium – hard) and clearly identifiable graphics guarantee users a professional level of training adapted to their own performance level (see left).
For further information about signage (sorry, only available in German for the time being) click here.
PROF. DR. WOLF-DIETRICH BRETTSCHNEIDER ABOUT PLAYFIT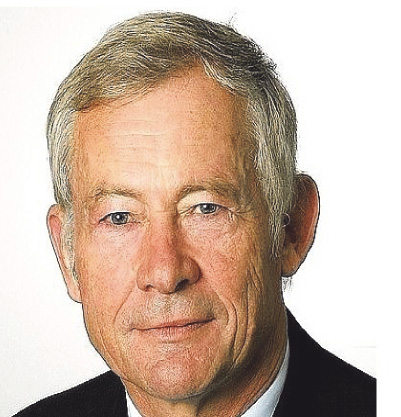 "Scientific evidence and indications from neuroscience point in this direction: Exercise increases the vitality of young and old: he (or she) that exercises stays fit longer – mentally and physically."
For further Statements.
WE ASCRIBE GREAT IMPORTANCE TO QUALITY AND SUSTAINABILITY


playfit® equipment stands for certified safety, high quality, durability and a cool design.
HESSE'S MINISTRY FOR SOCIAL AFFAIRS PUBLISHES GUIDELINES FOR SETTING UP FITNESS TRAILS
playfit® fitness trails made subject of an academic study in the state of Hesse. In summer 2011 the Hesse regional government carried out an academic study about a playfit® fitness trail in the Hanau Schloßgarten [palace garden]. The results obtained by the universities concerning the physical benefit are extremely positive. A further study concerning the social and psycho-logical effects of the fitness trail reveals what is most definitely a positive change in the perceived quality of life of the test subjects. The playfit® press release and the guidelines "Exercise for Health in Old Age"
ENDORSEMENT AT EUROPEAN LEVEL
playfit®fitness trail in Hanau (Germany): project launched in 2011 by Hesse Ministry of Social Affairs (Hessisches Sozialministerium) was chosen as a Good Practice Project in the EU wide campaign European Year for Active Ageing and Solidarity between Generations 2012.
PLAYFIT®: MODERN DESIGN IN HARMONY WITH FAR-EASTERN PHILOSOPHY AND EXERCISING METHODS
playfit® provides the best of both worlds
TCM (Traditional Chinese Medicine) has been widely accepted as a form of medical treatment by health organizations in the west for a long time. TCM also provides the theoretical-framework for physical-exercises aimed at improving co-ordination and physical-flexibility –many pieces of playfit® equipment simulate these kinds of exercises.