PLAYFIT® A WIDE RANGE OF DEVICES FOR DIFFERENT USER GROUPS
As a manufacturer of outdoor fitness equipment, our primary goal is to get people to excercise. The attractive sports equipment from playfit® is installed outdoors and offers a holistic training programme for every fitness level.
Intuitive to use, you can get your circulation, mobility, strength and coordination going in an amazingly simple and playful way with this training equipment. In addition, playfit® excercise courses promote contact opportunities for old and young as a cross-generational meeting place.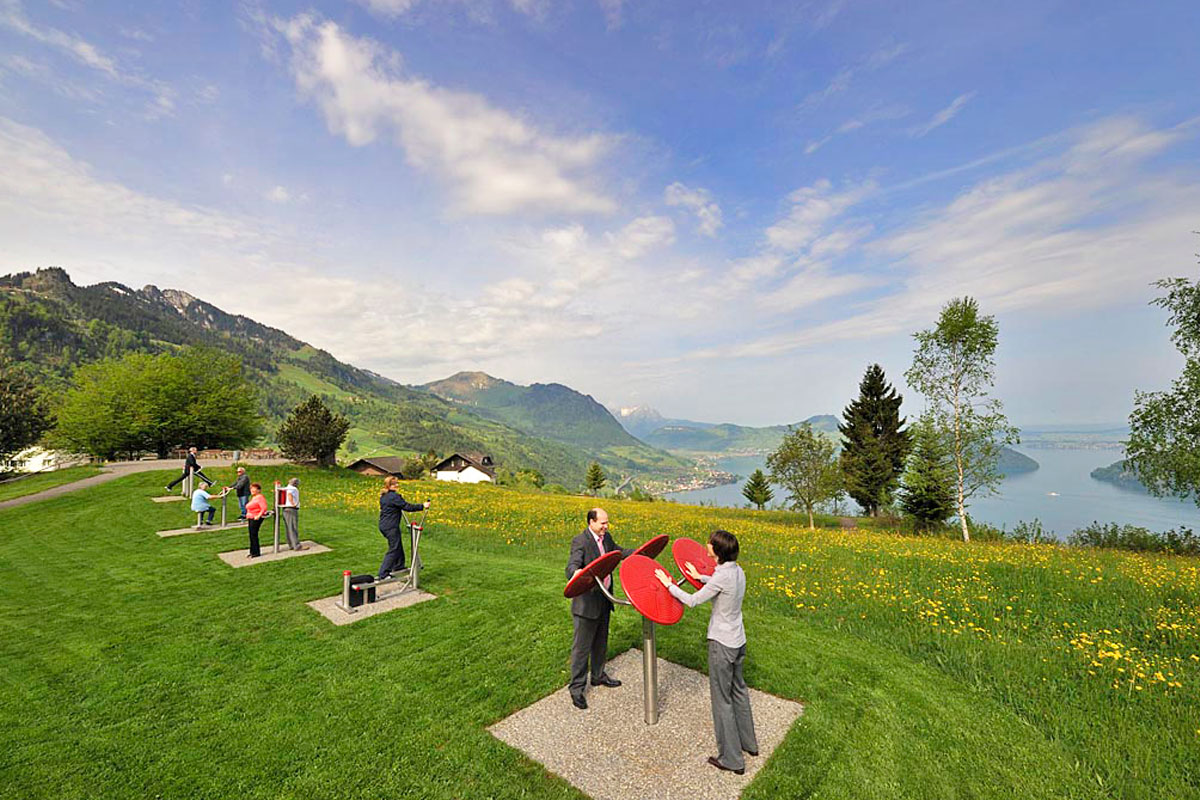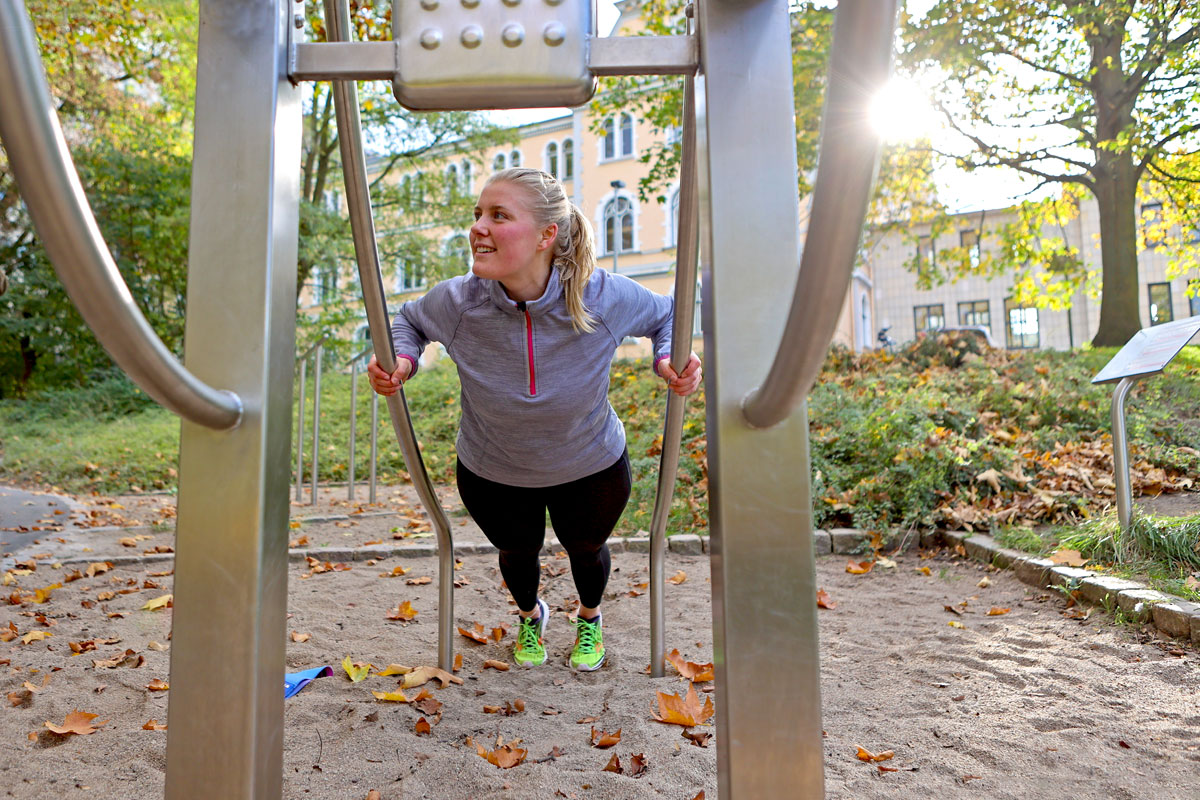 QUALITY AND SUSTAINABILITY
All outdoor fitness equipment bears the GS mark for "Tested Safety" and is certified by TÜV Süd (the German Monitoring Organisation) on the basis of the European norm EN 16630 for permanently installed outdoor fitness equipment. playfit® played a significant role in the development of the German standard DIN 79000 and the norm EN 16630.
We attach great importance to quality and sustainability! For more details see "Quality and Service" section.

STATEMENTS
The playfit® outdoor sports equipment is made of stainless steel. They are robust, stable, high-quality, durable and low-maintenance. The cool design of this sports equipment also has an animating effect.
"Scientific evidence and indications from neuroscience point in this direction: Exercise increases the vitality of young and old: he (or she) that exercises stays fit longer – mentally and physically."
Prof. Dr. Wolf-Dietrich Brettschneider about playfit

FROM YOUNG TO OLD
EXERCISES FOR EVERYONE
All-weather equipment, easy to use and uncomplicated
For people of all ages, irrespective of individual sporting-ambitions and physical abilities
Can be used at any time in everyday or office clothing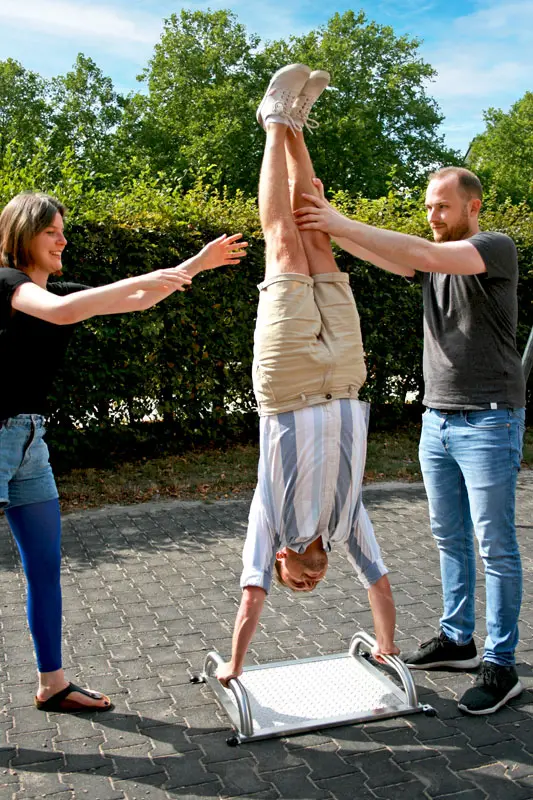 Whether beginner or athlete – the user is our focus
It is very important to us that all generations, from beginners to athletes including people with physical or mental limitations can train on the outdoor fitness equipment.
Whether alone or in groups, under guidance in a sports facility or individually in a fitness park: this type of equipment-based training is fun, offers variety and appeals to people with different ambitions and abilities.
The playfit® equipment can be individually combined and the training adapted to all needs.
With each piece of outdoor sports equipment, a variety of training options are possible – whether an ambitious training plan for strength exercises to build up all muscle groups or just casual exercises for two people having a lively chat at the same time.
playfit® equipment is versatile
While for some it is a place of fitness and for others pure recreational fun, a playfit® fitnesspark is a place of joie de vivre, health and casual encounters for everyone.
Click on the picture to see our film.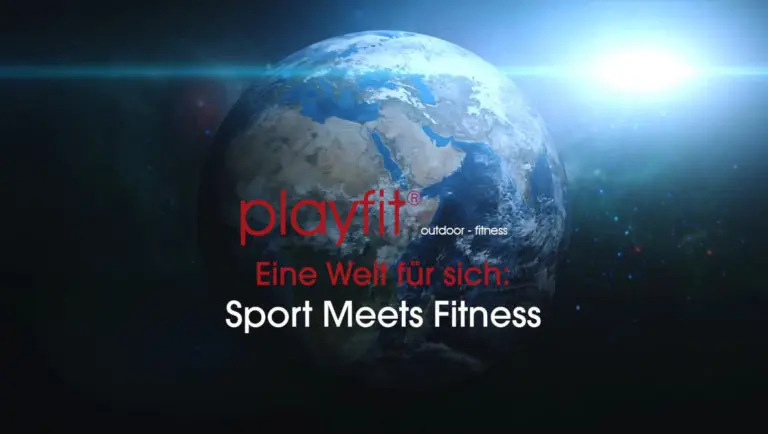 MOVEMENT WITH PHILOSOPHY
MODERN DESIGN IN HARMONY WITH FAR-EASTERN PHILOSOPHY AND EXERCISING METHODS
playfit® provides the best of both Worlds
TCM (Traditional Chinese Medicine) has been widely accepted as a form of medical treatment by health organizations in the west for a long time.
TCM also provides the theoretical-framework for physical-exercises aimed at improving co-ordination and physical-flexibility –many pieces of playfit® equipment simulate these kinds of exercises.
Under Exercise Programme you will find equipment-specific information on the training effect based on TCM for selected playfit® outdoor sports equipment.

SPECTRUM OF TRAINING
Movement and training concept by playfit®
Physical and psychosocial health resources are strengthened through regular training of endurance, strength, flexibility, coordination and relaxation skills.
The playfit® equipment series offers you the entire training spectrum for a comprehensive training plan.
playfit® Spectrum of training
| | | |
| --- | --- | --- |
| PRIMARY FUNCTION | TRAINING EFFECT | e.g. playfit® EQUIPMENT |
| Warm-up | Recommended measure for preventing injuries | Walker |
| Coordination | For improved motor skills and the prevention of fails | Balance Trainer |
| Strength | For improved body tension, good posture and the prevention of injury | Calisthenics System |
| Stamina | For strengthening physical performance and recovery with a preventative effect on the cardiovascular system | Sit and Row |
| Mobility | For improved flexibility and for safe execution of movements | Taiji Massage Machine |
| Fascial Training | To relax the muscles, release tension on a long-term basis and for general wellbeing also for the prevention of overexertion after extensive strength and endurance training | Massage Rub Machine |

STUDIES
Scientific study on the training effect of playfit® outdoor sports equipment
In summer 2011 the Hesse regional government carried out an academic study about a playfit® fitness trail in the Hanau Schloßgarten [palace garden]. The results obtained by the universities concerning the physical benefit are extremely positive.