SLACKLINE Post
back to fitness equipment overview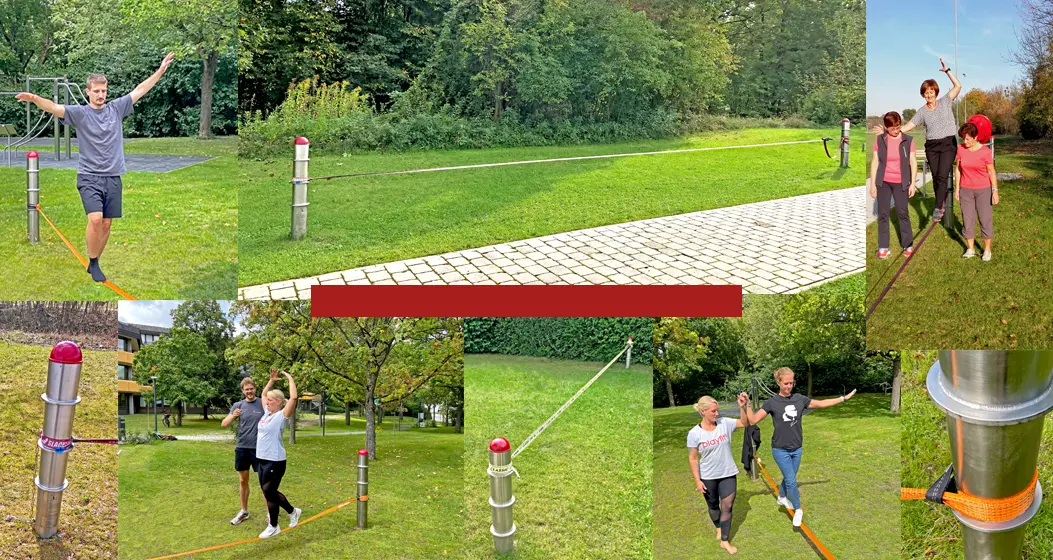 Main Functions
The slackline improves balance, flexibility, motor skills, coordination and concentration.
Instructions for Use
Set the slackline at the desired height between the posts. Start by getting your balance on the slackline, then walk the length of the line. Change direction. Walking the slackline, which stretches out under the weight of the user, requires finding the right balance between tensing and relaxing the muscles in the body.
This exercise should be done at a slow and controlled pace to avoid overexertion.
Overview Slackline Variation (1.6 MiB)