ELLIPTICAL / CROSSTRAINER OUTDOOR
back to fitness equipment overview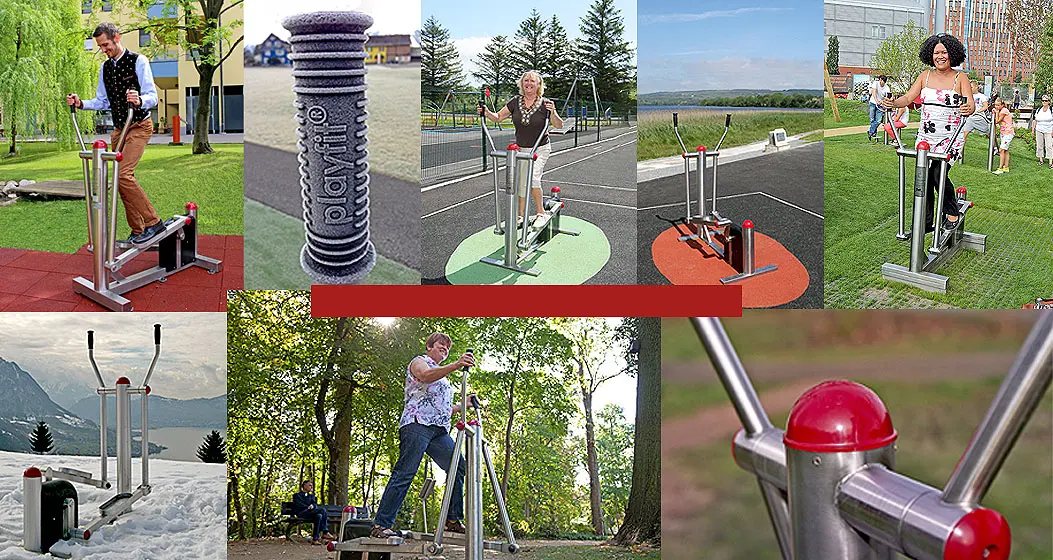 Effective endurance training with the Elliptical
Exercising with the Elliptical is a comfortable and effective way of improving your fitness level. The outdoor crosstrainer exercises most body muscles and improves your cardiovascular endurance.
Our beautifully designed Crosstrainer Outdoor is perfect for anyone who wants to improve their endurance and fitness in the fresh air.
The full-body trainer is easy on the joints and is also ideal for warming up before further training sessions.
Crosstrainer Outdoor – Areas of application
What is an Outdoor Crosstrainer?
With this outdoor device, two long pedals are set in a gliding and even movement with the feet and at the same time supported by the arms to simulate walking or running on the outdoor cross trainer, which is easy on the joints.
You train in an upright posture, which is an ideal change after a day's work sitting down, for example.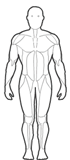 Western oriented approach
The whole body is exercised in an even and balanced way. By pulling and pushing with the arms, the muscles in the arm, chest and shoulder area are strengthened.
The leg movement strengthens all the muscles from the feet right up to the lower back and pelvic floor. The left-right movement trains coordination and increases stamina.
Traditional far eastern approach
The balanced countermovement of the arms and legs allows the Yin and Yang to become balanced. Breathing evenly aids concentration on the exercise. The spirit finds relaxation and the nerves are calmed.
The shoulder-arm movements stimulate the meridians of the cardiovascular system and the triple warmer thus strengthening the metabolism and immune system.

PRODUCT INFORMATION
Model No.
JS-0922D
Maximum number of users
1
Maximum user weight
150 kg
User group
Body height greater than 140 cm (EN 16630)
Material
Stainless Steel and Plastic components (ABS)
Colour
Plastic components "Flame red" (RAL 3003)
– plastic components can also be supplied inany other RAL colours
Certification
Tested and certified according to EN 16630
Equipment dimensions (LxW)
1210 mm x 674 mm
Height above ground surface
1570 mm
Free height of fall
446 mm
Movement space (LxWxH)
4382 mm x 3674 mm x 2646 mm
Similar Equipment
In addition to the Elliptical or crosstrainer there are also other equipment models with Stamina as the Main Function
e.g. the playfit® Rider or the playfit® Sit and Row models
Additional Equipment
If you require a set of outdoor-fitness equipment combined in such a way to allow a coordinated exercising schedule please do not hesitate to contact us. We will be most happy to recommend an optimal combination based on recommended fitness-training schedules and sports science while taking into consideration any specific customer requirements.