SIT AND CYLE
back to fitness equipment overview
EASY START TO YOUR FITNESS PROGRAM
The playfit® Sit & Cycle model is an excellent way to improve stamina and is easy on your joints at the same time. Body weight is supported by the seat and the exercise is focused on your leg-muscles. The movements are fluid, easy to carry-out and control and the level of intensity can be dosed according to individual preference.
Locations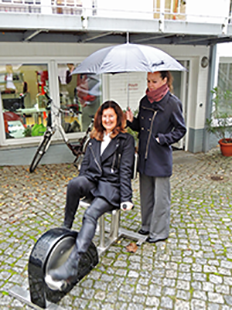 The playfit® model Sit and Cycle find it's place in:
public parks
residential complexes
rehabilitation and treatment clinics
recreational facilities
retirement homes
wellness hotels
on company premises
Gently strengthens the thigh, gluteal and calf muscles without putting any strain on the joints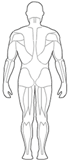 Exercises legs
Strengthens muscles
Improves stamina and vitality
INSTRUCTION FOR USE
Sit down on the seat. Lean back and hold onto the handgrips. Place your feet on the pedals and start turning them, moving your legs forwards and backwords using fluent movements.
Carry out this exercise slowly and steadily.
To improve indurence, increase the speed and the length of your training interval. Try to keep your abdominal muscles tensed.
Product Information
| | |
| --- | --- |
| Model No. | JS-0555D |
| Maximum number of users | 1 |
| Maximum user weight | 150 kg |
| User group | Body height greater than 140cm (EN 16630) |
| Material | Stainless Steel and Plastic components (ABS) |
| Colour | Plastic components "Ruby red" (RAL 3003) and black – plastic components can also be supplied in any other RAL colours |
| Certification | Tested and certified according to EN 16630 |
| Equipment dimensions (LxW) | 1324 mm x 600 mm |
| Height above ground surface | 980 mm |
| Free height of fall | 505 mm |
| Movement space (LxWxH) | 4324 mm x 3600 mm x 2005 mm |
Similar Equipment
In addition to the model Sit and Cycle there are also other equipment models with Stamina as the Main Function, e.g. the playfit® Walker or the playfit® Armcycle
Additional Equipment
If you require a set of outdoor-fitness equipment combined in such a way to allow a coordinated exercising schedule please do not hesitate to contact us. We will be most happy to recommend an optimal combination based on recommended fitness-training schedules and sports science while taking into consideration any specific customer requirements.