Ski Walker
back to fitness equipment overview
Instructions for Use
BASIC
Hold the handles with both hands and stand firmly on both footrests. Move the handle rods backwards and forwards with your hands. Keep your knees slightly bent. Transfer this arm movement onto the torso and legs by means of a slow and steady walking movement.
INTERMEDIATE
To enhance performance, speed and training time can be increased.
ADVANCED
To enhance performance, the exercise is carried out alternating with only one hand (change hands every 30 seconds) on a handle rod.
Main Functions
Exercises the whole body
Strengthens the main muscle groups. Helps improve co-ordination, and increases stamina and fitness.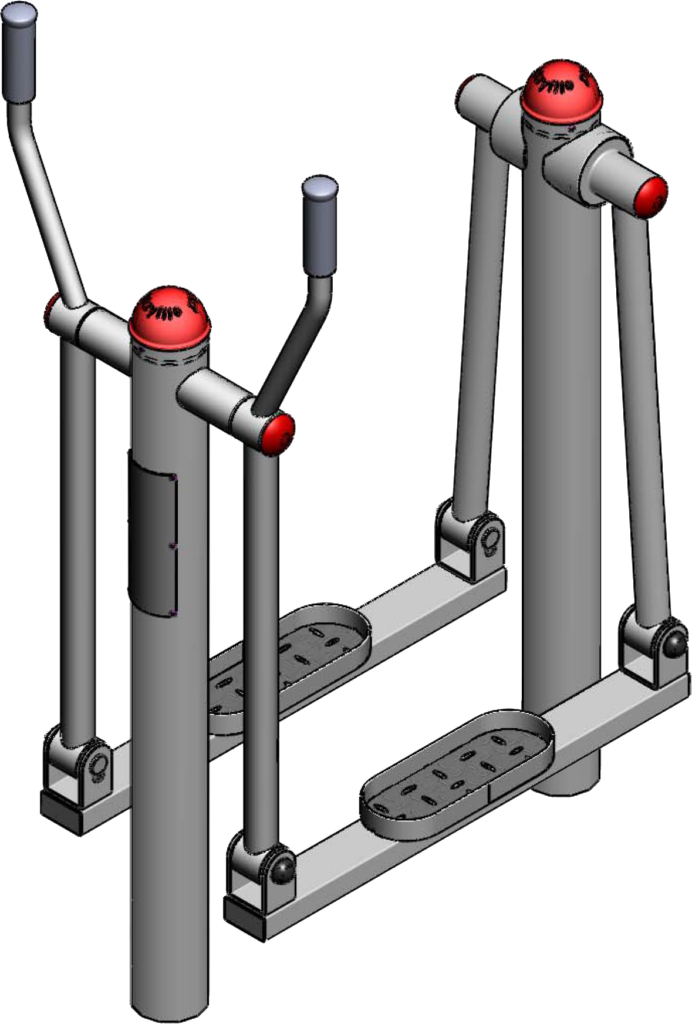 Product Information
Model No.
JS-0265D
Maximum number of users
1
Maximum user weight
120 kg
User group
Body height greater than 140 cm (EN 16630)
Material
Stainless Steel and Plastic components (ABS)
Colour
Plastic components "Ruby red" (RAL 3003) –
plastic components can also be supplied in any other RAL colours
Certification
Tested and certified according to EN 16630

Equipment dimensions (l x w)
917 mm x 664 mm
Height above ground surface
1481 mm
Free height of fall
481 mm
Movement space (l x w x h)
5122 mm x 3664 mm x 2681 mm
Additional Equipment
If you require a set of outdoor-fitness equipment combined in such a way to allow a coordinated exercising schedule please do not hesitate to contact us.
We will be most happy to recommend an optimal combination based on recommended fitness-training schedules and sports science while taking into consideration any specific customer requirements.